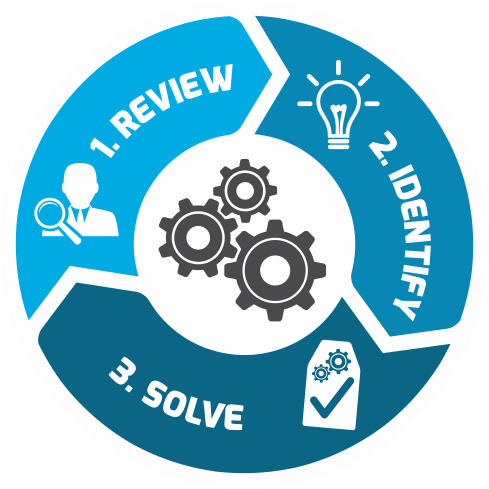 Discover Your Ideal Fit
Getting hoses to look right on new machinery is always a key part of making the difference between a good machine and a great machine. With Exactfit you can be sure that your hydraulic kit will lift your image, with a firm understanding of our customer needs and in turn your customer's needs, we have redefined what your ideal fit is.
Tailored Hydraulic Kits
Peace of mind starts with Armadillo
Exactfit is all about getting your hydraulic hose fitting and components tailored to the machine you build. In today's competitive business environment, the requirements for suppliers and clients to work closely together is more significant than ever before. At Armadillo Group, we do more than simply supply our product; we listen to our customer's challenges, and we tailor a package that works for our customer.
We actively work with our customers; connecting partnerships across our broad range of services. In partnership we implement and support cost reduction programs, comprehensive engineering solutions, hose management systems, vendor managed stock, Kanban supply, JIT deliveries, and reliable despatch; all of which combine to provide peace of mind and more exceptional performance to our customer's final product.

Reduce your inventory
Streamline operations
Purchase more efficiently
Guaranteed Fit
So you can focus on productivity.
You don't need to be bothered with mistakes, hence our guarantee that it "fits right the first time" with Exactfit we painstakingly seek to understand your machines, how they work, what they are for and including your purchasing and admin process works. We then design our process for your kit accordingly and double and triple check every order that goes out the door with a custom made a checklist. This means you can produce more machines faster and on time.
Time Saving Lubrication Equipment
Minimum downtime...Maximum worktime
Downtime of machinery is a killer in almost every industry; having the right equipment to get services done faster is a must. At Armadillo Group, our mission is simple to understand our customer needs and get them the right products that will deliver the most value for money service equipment in the country. Faster, safer, and cheaper services and get that machine working again as quick as possible.
Improve efficiency
Total reliability
More time for you
Brands You Can Count On
When performance & reliability is the benchmark of your business
The Easy Choice for Lubrication and Hydraulics
Peace of mind starts with Armadillo
You can trust us for a just in time delivery. Why? Because we understand what it means not to run out, but not have to buy a product that you don't need. Delivering on time is all about giving you the peace of mind that there is one supplier that I don't have to worry about. Delivering goods all over Australia is what we do with warehouses in multiple locations around the country we have a solution that will work for you.
Let's Talk
Peace of mind starts with Armadillo
Need a hand? Not sure about all the technical jargon? Talk to us we cut the clutter and talk your language, its "Hydraulic Knowhow" Why not give us a call, or drop us an email at sales@armadillogroup.com.au or go to our hydraulic kit builder here.